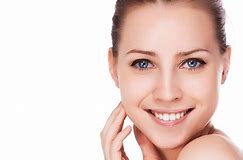 Your face deserves a fabulous maintenance routine! Become a member of Spa 361 to receive 1 monthly service for a low monthly fee of $99, choose from 1 Treatment per month: 
Microdermabrasion ($150 value)
Illuminize Chemical Peel ($150 value)
Dermaplaning Treatment ($150 value)
Express Medical Facial ($150 value)
Skin Tag Removal (up to 15, $150 value)
Additional VIP Benefits
Every 6 continuous months, receive 10 units of neuromodulator (xeomin) free ($150 value)
How to Access your Benefits:
To receive your included services, please contact our office to schedule your appointment. 
Rules that Apply:
-A minimum 6-month commitment is required.
-Memberships start on the 1st of the month and the monthly fee will recur on an ongoing basis until you cancel your membership. Please contact our office for assistance. 
-Membership periods are for 30 contiguous days and earned services must be utilized in the time frame they are earned. Services do not roll over to the subsequent month(s) if not used. You may, however, gift one monthly service every 6 months to a friend. Please contact our office for details. 
-Xeomin promotional units earned with 6 continuous months of membership. Any lapse in membership will reset the months.
-Membership pricing cannot be combined with other specials or discounts. 
-Declined credit cards for membership payments will result in a $50 service charge if not updated in 3 business days. 
-Spa361 reserves the right to make changes to the Membership at any time and without notice. 
Need to Cancel?
We would hate to see you go, but we understand that sometimes people move away or have other priorities that require you to cancel your membership. There is a 6-month minimum commitment required, and cancellation may only occur at the end of any 6-month period. If you do need to cancel, please contact our office.